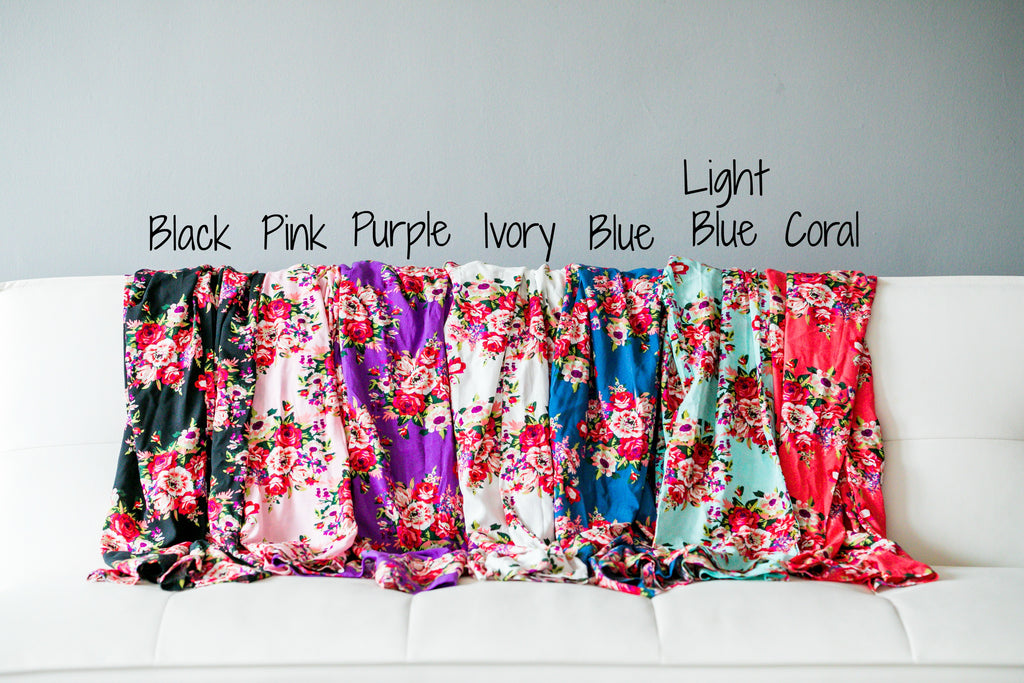 Small Print Floral Maternity Robe
Small Print Floral Maternity Robe
$22.25
Take a moment to relax in our lightweight, soft cotton robes. We understand that as a mom, curling up with a cup of coffee for some "me time" is occasionally needed, and we want to help make that moment as peaceful as possible. Available in blue, ivory, purple, light blue, coral, black, grey and pink, we have every color to fit your style.
Material:
100% Rayon Cotton. A very soft and lightweight cotton.
Maternity Sizing:
Bust/waist/hip: 56 inches
Robe length: 40 inches
Care instructions:
Will shrink if washed. Spot clean only if you do not want this robe to shrink.